Vinitaly 2019 – 85 reasons to discover Pinot grigio
Vinitaly 2019 is the largest Vinitaly ever. The 53rd International Wine and Spirits Exhibition opened its doors with growing numbers, reaching a historic milestone for exhibitors and surface area. The sold out was recorded in November, when all the stands were already sold out. This is despite the increase in the exhibition area which, for this occasion, reached 100,000 square meters for the first time.
Business, top tasting, over 18 thousand labels and 4520 companies engaged in b2b meetings with buyers from all over the world. There were over 130 new direct exhibitors, joined by indirect exhibitors and representatives, which bring the total number of companies present in this edition of Vinitaly to 4,600. The exhibitors come from 35 countries of the 5 continents.
2019 edition, buyers from 50 countries from all over the world have been selected and invited, a choice that confirms the interest of the Verona exhibition to investigate new areas, especially those in Asian markets. The global demand for East Asian wine, for example, is now worth 6.45 billion euros of imports, with an increase, in the last ten years, of 227% (an annual growth rate of 12.6%).
The Consortium presented itself with its second grape harvest totally DOC in an exhibition area completely renewed but which was able to be a meeting point for all those who wanted to deepen the characteristics of a product, the Pinot Grigio, able to conquer the world , summarizing it and then visiting the exhibiting cellars directly inside the imposing fair.
85 the Pinot Grigio DOC delle Venezie wines that were able to meet groups of buyers from Germany, Asia, Oceania, Canada and the USA invited by ICE together with Vinitaly International, a group led by ICE Canada representatives Sandra di Carlo and Fausta Mallozzi and the new Ambassadors of Italian wine in the world of VIA (Vinitaly International Academy) who have focused on this important experience for more than two hours.
Thanks to the development of a special QR code, visitors were able to freely download the data sheets of the wines presented and then take their notes on Consortium Tasting Notes, allowing even at home to be able to independently make contacts with the cellars to maximize the business offer.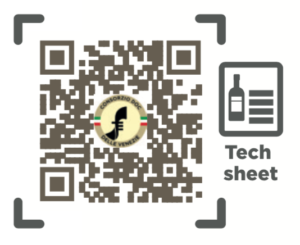 >> here are all the documents prepared by the Consortium for its guests: